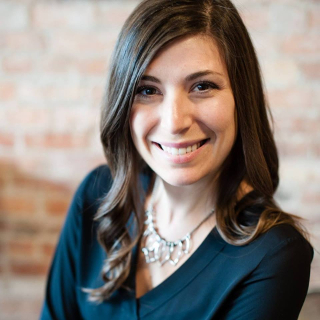 Jill McCluskey
Realtor®
Licensed Assistant to Mike Nugent
Berkshire Hathaway HomeServices Montana Properties
License #: RRE-RBS-LIC-62137
Cell: (406) 214-7656
Email: jill.mccluskey@bhhsmt.com
Meet the assistant! You can also contact her with any questions! When you really need to get ahold of someone, it's nice to have two options.
Jillian McCluskey is from Wisconsin Rapids, Wisconsin, and went to college in Stevens Point. After graduating with a degree in Graphic Design, she found her way to Missoula "just for the summer." As is a popular story here, she couldn't find reason to leave. Jill got a dog, Riggin, a job bartending at James Bar and Al's & Vic's, and loved the opportunity to meet so many people! Eventually, Jill found her husband, Andrew and solidified her roots in Montana.

For fun, Jill makes jewelry out of old bullet casings and crystal points. Her line is called Case In Point Jewelry, and yes: she loves a good pun. Jill is expecting her first child in September of 2020, and looks forward to the new adventure. River trips are Jill's last passion and Jill and Andrew look forward to including their daughter in their camping adventures, and showing her what Montana is all about.
After nearly a decade in Missoula, and more than that in the service industry, Jill decided to fulfill a dream and pursue a Real Estate career. She has always loved meeting new people, and it just made sense for her to connect them with the place she loves calling home.
Jill is excited to meet you, and looks forward to working with you. She strives to accommodate and listen, and wants you to find your perfect little piece of this beautiful Montana pie!
Want to know more about Jill? Check her out at Berkshire Hathaway, Facebook, Etsy, Pinterest, and Zillow!