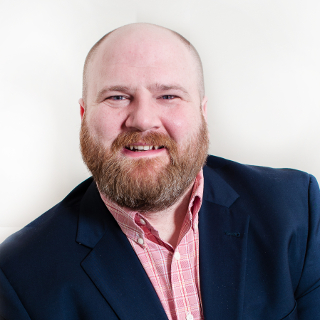 Mike Nugent
Realtor®
Managing Broker, Sales Manager
Berkshire Hathaway HomeServices Montana Properties
License #: RRE-BRO-LIC31953
Office: (406) 721-4141
Cell: (406) 531-1802
Email: mike.nugent@bhhsmt.com
Mike Nugent is a life-long Missoulian with strong family ties to the Missoula community and the state of Montana. In addition to helping his clients buy and sell real estate, Mike is the Sales Manager for Berkshire Hathaway HomeServices Montana Properties in Missoula and the President-Elect of the Missoula Organization of Realtors. Prior to joining Berkshire Hathaway HomeServices, Mike has spent most of the previous seven years working in higher education with the division of student affairs at The University of Montana, leaving with the position of Assistant Director of Residence Life.

Mike is eager to put his skills to work helping you with all of your real estate needs, buying or selling in this new and still changing real estate market. He feels it is crucial to have a strong presence on the many different communication avenues the internet offers, including social media, to assure that each listing reaches as many potential buyers as quickly and easily as possible. Mike has a strong commitment to helping you find exactly what you are looking for in Western Montana.

If you are a first time home buyer, Mike will take the time to work with you and help you understand each step of the process. He will take all the time you need to feel comfortable and make sure every question you may have, however small or insignificant, is answered or addressed to your satisfaction.

Mike and his wife Staci (formerly Staci McLaughlin) have a young son, James, new daughter, Hannah, and many ties to the Missoula Community. Both Mike and Staci are graduates of The University of Montana, Mike with a Bachelor's Degree in Political Science and a Master's Degree in Public Administration. Both attended local schools, Mike (Lewis & Clark, Washington, and Sentinel High School) and Staci (Hellgate Elementary and Big Sky High School), while growing up in the Missoula valley. The two come from families dedicated to public service, both in Missoula and the State of Montana and are proud to call Montana home. They have come to appreciate all that Missoula has for its residents, especially the good schools, vibrant cultural experiences and an extensive system of parks, trails, and open space that make Missoula a beautiful and truly special place to live (not to mention the Grizzlies!).

In addition to his Real Estate career, Mike has spent a great deal of time working for and volunteering at A Carousel for Missoula. Staci helps manage her family business, Paradise Falls in Missoula. When the pair isn't hard at work, they enjoy spending time with James, Hannah, and their golden retriever, Huck, and taking advantage of all Western Montana has to offer.

Give Mike a call to start working towards all of your real estate dreams.
Want to know more about Mike? You can find him on Facebook, Berkshire Hathaway HomeServices Montana Properties or Zillow!